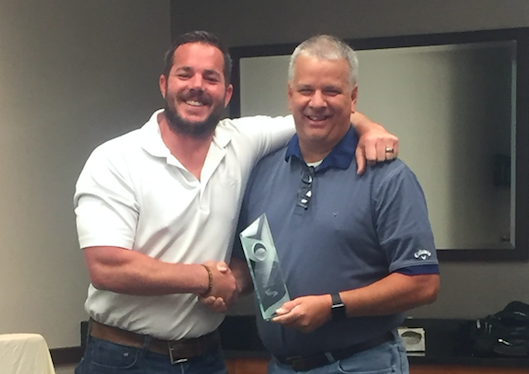 19 Jun

Congratulations Mark Underwood!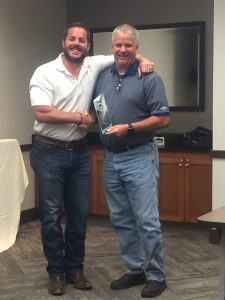 The C.I. Thornburg Company has a fantastic sales team fostering and building relationships with our customers to ensure we continue to grow our business and push the boundaries of our industry's solutions. Beginning this year, and continuing every year forward, CITCO will recognize the salesperson who best embodies our culture, our mission, and exceeds performance for the team and individual goals.
This year we are proud to announce Mark Underwood as our "Salesman of the Year" for 2017. Mark is the true personification of a committed team player who always selflessly volunteers to help anyone in the organization who needs support, counseling or coverage both personally and professionally. He has been and always will be a wonderful voice of reason and sounding board for our team struggling with decisions and ensuring we stay committed to our "customer first" priority. "Doc" Underwood is truly a standard we should all strive to pledge ourselves to become. All of us at CITCO thank him for his absolutely critical role and value to this company and especially the municipal team.